Welcome to Analy Veterinary Hospital
At Sebastopol based Analy Veterinary Hospital, our doctors and our staff excel in the practice and art of quality compassionate veterinary care. We understand that pets are family members and we strive to provide optimal care to our patients and their owners by maintaining high standards of medical practice and customer service. We believe in keeping current with new technology and practices, and we treat every patient as though they were our own.
Analy Veterinary Hospital is a full-service animal hospital whose mission is to provide the highest standard of veterinary care for pets. We provide friendly, informative, and supportive services for you and your pet, while maintaining a superior working environment for our employees.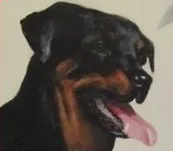 Analy Veterinary Hospital offers the Sebastopol animal community emergency veterinary services as well as medical, surgical, and dental veterinary care. We have expanded our services to offer some alternative therapies such as acupuncture and Chinese herbal remedies, as well as adult stem cell therapy to compliment traditional medicine. With a full in-house pharmacy and diagnostic lab, and access to specialists, our facility offers a one stop for your pet's health and medical care.
Your Pets . . . Our Family!